With the latest Shonen Sunday comes the latest news about the new movie. We now have more information than ever about it, hence I shall start this new topic here.
The title of the movie will be Private Eye in the Distant Sea, it will debut on April 20th, 2013, and will take place on a vessel, via
Anime News Network
:
The movie is set on a state-of-the art Aegis vessel with the full cooperation of Japan's Ministry of Defense and Maritime Self-Defense Force. The heroine Ran is put in jeopardy, and Conan is forced to stand up against a dangerous criminal.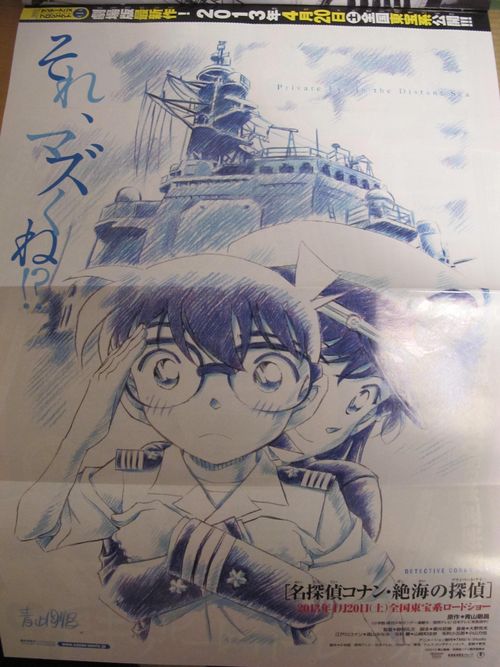 Image:
http://www.manga-new...Detective-Conan