Back yet again for another Kid recap!
"The Blue Birthday of Fate" ("運命のブルーバースデー"/"Unmei no BURUU BAASUDEE")
Note: Based on "Blue Birthday" from Magic Kaito volume 3, chapter 6.
Overall I'll just get this out of the way that apart from the last 2 minutes or so of the episode, it's an extremely faithful adaptation of the original story, adding only a few extra little details here and there to flesh it out.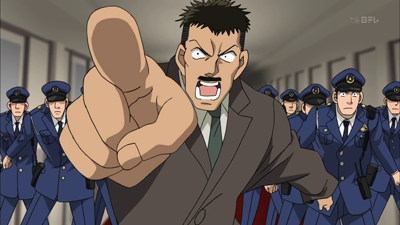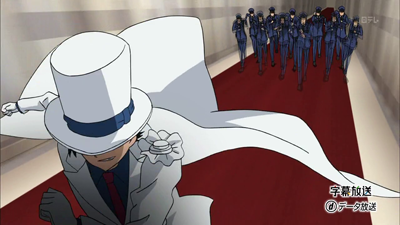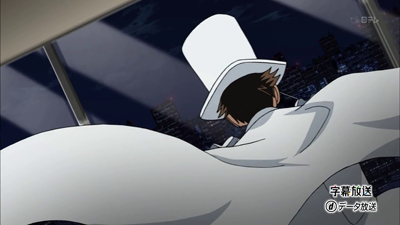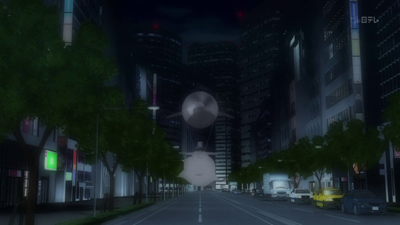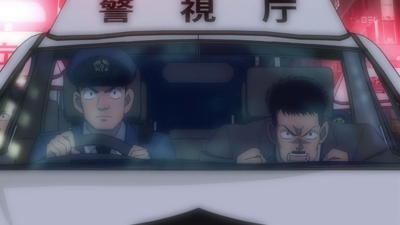 The story starts with Kid stealing a ring from a Egyptian exhibit at a museum...and no, the manga doesn't specify what on Earth the ring is he's stealing either.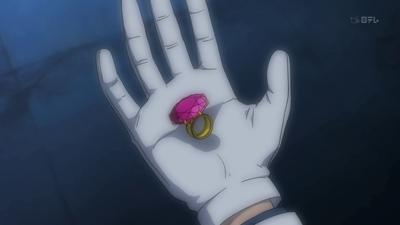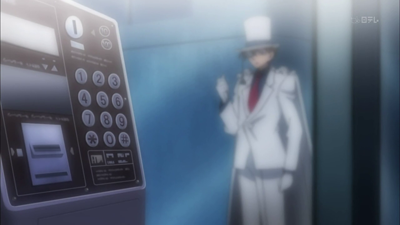 Kid makes a comment about the police always falling for the dummy blimp trick before taking a better look at the ring he stole and remarks about how his next heist will go just as smoothly when suddenly a nearby pay phone rings.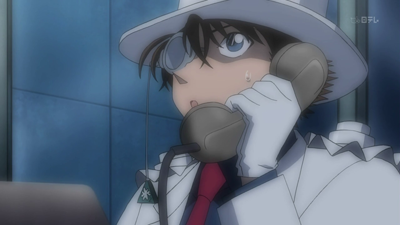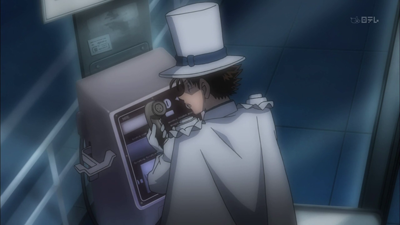 Kid answers and receives an ominous message from a mysterious man on the other end regarding his heists and a certain jewel.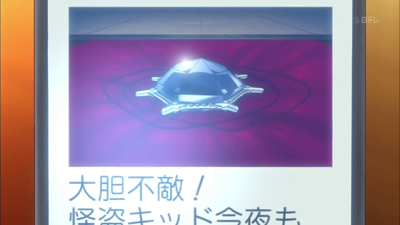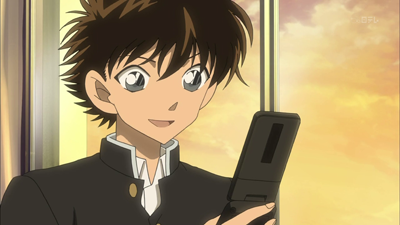 Meanwhile, Kaito sends out another warning message from Kid saying he'll be stealing India's largest sapphire, The Blue Birthday, for his next heist.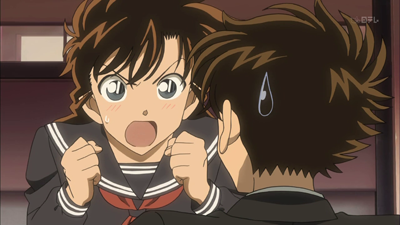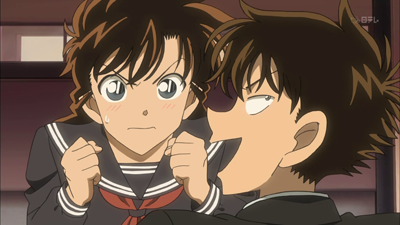 Aoko however, doesn't share in Kaito's amusement, upset that Kid is stealing away her father from her on her birthday. Kaito doesn't help matters by calling Nakamori a lousy detective.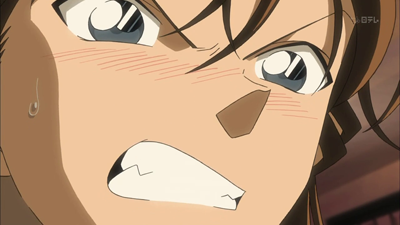 MOP TO THE HEAD!